Visual Identity & Packaging Design
Indigo Whale was created to preserve and to showcase the ancient Japanese art form of hand-dyed, minimalist clothing, using natural indigo dyes. Every piece of indigo-dyed cloth represents our personal commitment to reviving this unique art form which features a combination of traditional craftsmanship and modern design.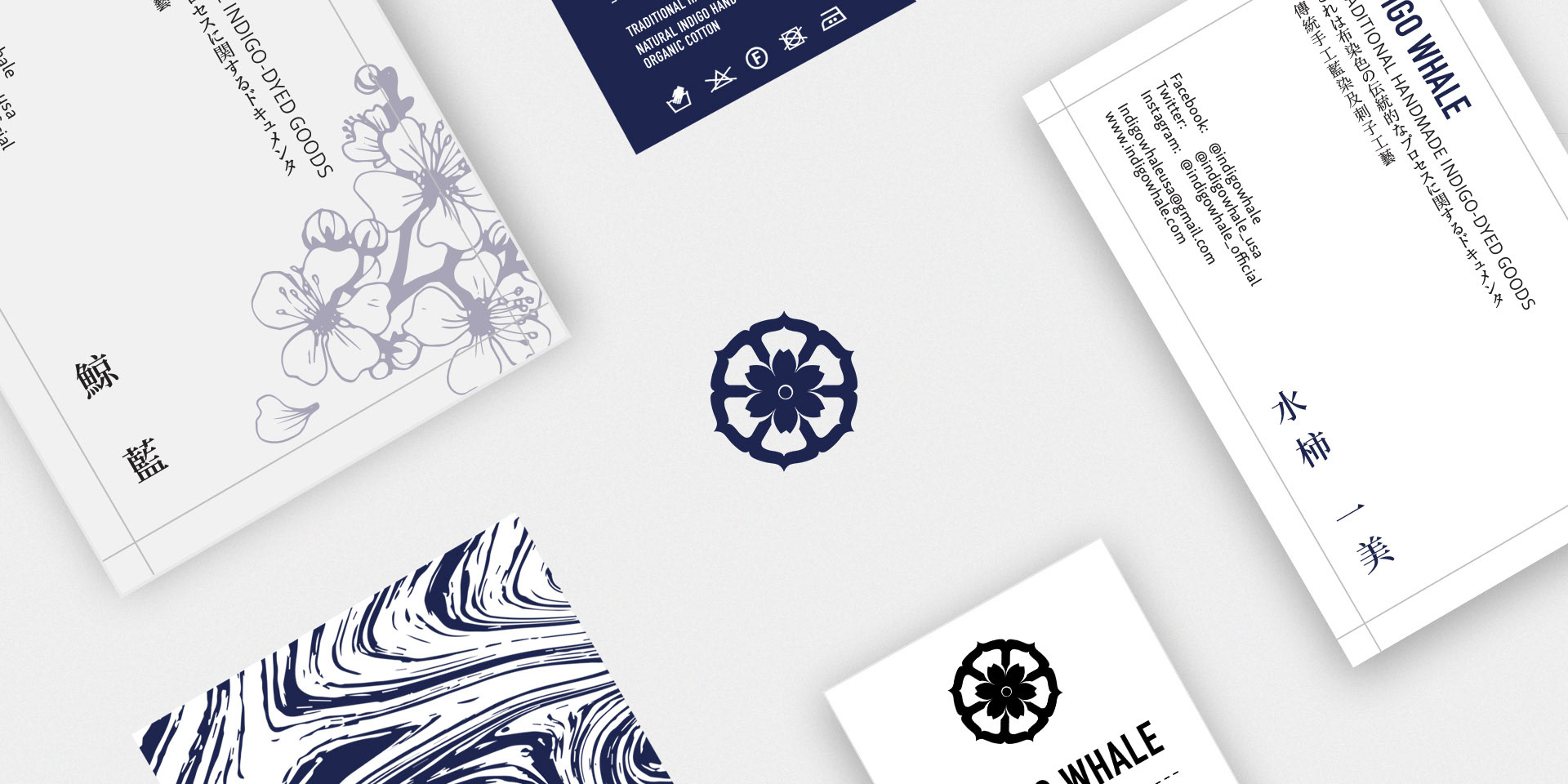 The logo was inspired by lotus and ripples, and conceptualized into a rotational symmetrical illustration. It represents the most traditional way to dye clothes in ancient Japan and China, and showcases the eastern aesthetic.


I designed three sets of business cards with a varies of symbols: sakura, imperial seal, and indigo-dyed water. The main design shares the same idea and layout structure of a horizontal-vertical grid system that was used as a temple base in ancient Japan and China. It reflects the axis-centered principle with symmetrical wings, and the concept of evenly divided blocks.